The University of Michigan has a long tradition of volunteerism. UMRA is providing this collection of opportunities to make the review and selection process as easy as possible. Take some time to review the opportunities below and see what might be a good fit for you, your interests and your schedule.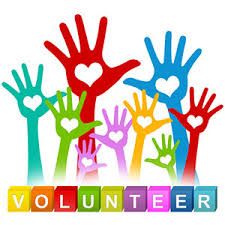 Connect2Community is the University of Michigan's volunteer website, managed by the Ginsberg Center in collaboration with the United Way of Washtenaw County. As a member of UMRA, you can use Connect2Community to search through over 300 volunteer opportunities. By using the SEARCH BY or FILTER BY features on the site you can easily find the opportunities that best match your interests and skills. 
The U-M Alumni Association provides other searchable volunteer opportunities for all UMRA members. If you are a U-M Alumni or a U-M Alumni Association member, you can submit applications to apply for volunteer opportunities directly on the website. If you are neither, you can still search for opportunities and contact Tina Chen at yijcuhen@umich.edu to submit your application.
Consider these regular volunteer opportunities that support the greater U-M Community.
Volunteers will join UM staff and volunteers who comprise the Big Hearts for Seniors (BHS) Committee which sponsors an annual event to raise awareness and funds to support the five non-profits.
Volunteer thru June 30.
Volunteers play an integral role in augmenting the work of hospital staff and providing caring and compassionate support to our patients and their families. Opportunities include Guest Services, Nursing, Clerical, etc.
Meal delivery volunteers serve a critical role in the lives of our homebound neighbors. Volunteers choose the day(s) and frequency based on their availability. Routes take 1-2 hours to complete.
Make a difference in the lives of patients, families, visitors and staff. Friends is a board-governed, volunteer-staffed, non-profit community organization that administers and manages four Michigan Medicine Gift Shops. Since 1959, Friends has been a partner of the U-M Health System, helping to promote the health, welfare and education of our community.
Opportunities vary from docents who spark curiosity and a love of the natural world in kids of all ages to tending unique feature gardens, including the Conservatory, Matthaei, the Arb, and the Peony Garden.
For over 50 years, AARP Foundation Tax-Aide has been helping low to moderate income taxpayers file their taxes for free, especially those who are 50 or older. It is the largest, free volunteer-run tax assistance and preparation program in the United States.
Are you an Organization looking for UMRA Volunteers?
Community partners from across Southeast Michigan can post a variety of service opportunities on Connect2Community that range from one-time to long-term commitments. UMRA members, along with students and other U-M affiliates, use this site to find and sign-up for volunteer opportunities. It's quick, easy and free to post your volunteer opportunities on the Connect2Community website that will display to all registered volunteers, including UMRA members!
Sign Up Your Community Partner. Once your request is reviewed, you will receive an email with instructions on how to manage your profile.
Already registered?
Log into your Agency's account and click on the "My Community Partner" tab at the top of the screen to navigate to your Dashboard.
Click on the "Volunteer Opportunities" tab and then "Add New Volunteer Opportunity."