Interest groups are a way to connect with like-minded retirees for fun, learning or just to make new friends. Each interest group's focus, schedule and current activity are listed below.
Groups are open to all members, are self-governed and operate independently in their planned activities.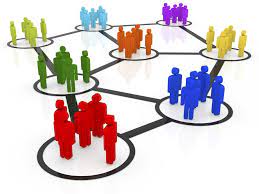 If you have a passion that you would like to share with other members, consider forming your own interest group by sending the details to umra@umich.edu.
UMRA Reads is a diverse group of members who meet monthly to read and discuss books across all genres, with a different genre each month. Meetings are on the 4th* Wednesday of each month from 3-5pm ET via Zoom.
* The meeting dates for November and December were adjusted to accommodate Thanksgiving and the December holidays.
Have a question? Contact Sharon at grayden@umich.eduech
Upcoming Meetings and Book Recommendations
Click the Book to Read the Discussion Recap
UMRA Walkers, a new special interest group, has just formed. The first walk is scheduled Friday, October 22 at 10am. The group will walk a section of the Border-to-Border trail, completing a 4.2 mile out/back circuit from the Gallup Park Rotary Playground to the Gallup Park Dam and back.
Bring a guest if you like – friend, neighbor, or grandchild. The UMRA Walkers will gather by the colorful Centennial Donors sign near the giant mushroom at the park's entrance (see pictures below). There's plenty of free parking available adjacent to the park.
Thank you, Sarah Ely, for getting the UMRA Walkers Special Interest Group off the ground and onto the trails.
Have a question? Contact Sarah at sarahely@umich.edu