Interest groups are a way to connect with like-minded retirees for fun, learning or just to make new friends. Each interest group's focus, schedule and current activity are listed below.
Groups are open to all members, are self-governed and operate independently in their planned activities.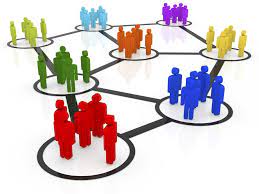 If you have a passion that you would like to share with other members, consider forming your own interest group by sending the details to umra@umich.edu.
UMRA Community Projects plans to identify and coordinate opportunities for UMRA members to volunteer in the community, either as an individual or part of a group of activities.
A special thanks to Susan Crawford, Kathleen Fischer and Karen Shill for coordinating.
Have a question? Contact the team at UMRA-Com-Projects@umich.edu
Upcoming Community Projects
All golfers of any level are welcome to join us throughout the summer as we golf and have fun in the process. Spouses are welcome. 


Please contact Esrold Nurse at
eanurse@umich.edu
to express interest, have suggestions, or to find out more about upcoming golfing opportunities.
UMRA Reads is a diverse group of members who meet monthly to read and discuss books across all genres, with a different genre each month. Meetings are usually on the 4th Wednesday of each month from 3-5pm ET via Zoom, with adjustments for holidays.
The full book list and meeting dates beginning in May (pdf): 2022/23 Book Selection
Current book list and meeting dates (pdf): 2021/22 Book Selection
Have a question? Contact Sharon at grayden@umich.edu
Upcoming Meetings and Book Recommendations
Click the Book to Read the Discussion Recap
UMRA Walks take monthly treks at different locations around the Ann Arbor area traversing along fully accessible paved pathways to enjoy fresh air and camaraderie. The pace of each trek is completely flexible. Some walkers choose to walk the designated round trip. Others choose a lighter pace stopping at benches to relax, chat, look at nature and soak up the sun.
Please arrive at the location by 10am to enable walkers to organize, view the morning's walking direction and head out together. Plan on walking 30-40 minutes in one direction, then turning around to complete the walk within the same amount of time. This makes it easy to stay together regardless of the pace.
For those who can stay after the walk, we'll chat briefly about the next month. It is even possible that small groups will spin off for coffee or lunch to nearby locations.
You are welcome to bring a guest if you like – friend, neighbor or grandchild.