Stay connected to the University of Michigan, meet other retirees just like you, help advocate for your benefits, and attend meetings and learning opportunities that will engage you. You can easily join online or print a membership form.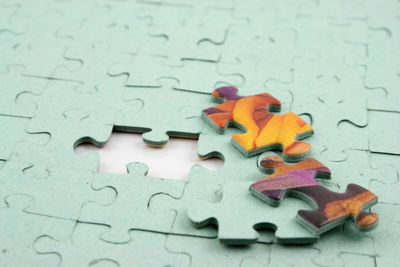 Retirement holds new beginnings. Get off to a great start … Join today!
All retired University of Michigan faculty and staff are eligible for membership, as well as their spouses. Also eligible are the spouses of deceased retirees or of staff or faculty who died when on active duty.
Annual dues are $15 per household for a membership year of September 1 to August 31.
UMRA programs are held September through May, usually on the second Thursday of the month. Light refreshments, coffee and soft drinks are provided. A social hour begins at 1:15pm followed by the program speaker from 2-4pm. Occasional and informal Learn & Grow sessions on a variety of topics of current interest begin prior to the social hour at 12:15pm.
Membership also includes monthly and tri-annual digital Newsletters delivered in your email.
Join
There are two ways to join the University of Michigan Retirees Association:
Joining UMRA online requires that you provide us with an email address that will serve as your login account name. If you do not use email or prefer not to share your email address with us, please print and mail the membership form below.
Joining as a Household requires you to create a unique name for your Household. You and your spouse/partner will be added as Contacts under your Household. For example, member Jane Doe would enter "Jane Doe Household". Make sure to click the "Add Additional Contacts" button for each additional family member.
Once you have submitted your online application it will be reviewed by UMRA staff to verify your retiree status. This is usually a 1-2 day process after which you will receive two email from UMRA. The first is a Welcome email to confirm your membership. The second contains a link to create your UMRA online account to access the special Members-Only sections of this website. A Profile section allows you to review/update your contact information and review your financial history with UMRA. The Presentations section allows you to view videos of our monthly meeting speakers.
Renew
There are two ways to renew your membership in July of each year:
Renewing your membership is only possible starting in July of each calendar year for the period of September through the following August. You will receive an automated email from UMRA in July which contains a direct link to the payment process. Instructions on the payment page provide options to mail a check to UMRA or pay online using your credit card. You may not prepay for your membership.
Please consider adding a donation with your membership. Your support and contributions enable us to meet out goals and improve services for all University of Michigan retirees.
Payment Options
Both Join and Renew give you the option to pay for your membership online using your credit card or you can mail a printed membership form with a check made out to UMRA to:
UMRA     2005 Wolverine Tower, 3003 South State Street     Ann Arbor, MI 48109-12
Join UMRA by US Postal Mail
Print our Membership Form, fill in your information completely, especially if you with to join with a spouse or partner, write a check payable to UMRA and return via US Postal mail to the address above.
Meet the University of Michigan Retirees Association
Thinking of joining? Watch this quick video to meet the University of Michigan Retirees Association. Stay connected to the University, meet other retirees just like you and attend meetings and learning opportunities that will engage you.
Get Connected. Stay Connected. Feel Connected.